TAC Cup Legend: Western Jet Chris Rigg
TAC Cup clubs are celebrating 25 years of the competition by recognising local legends and welcoming former players back to the clubrooms.
Former Western Jets players Majak Daw (rookie draft pick 9 to North Melbourne in 2009) and Lachie Hunter (Western Bulldogs father-son selection, pick 49 in 2012 NAB AFL Draft) returned to the Jets on Tuesday (June 28) for a Towards Zero Player Night.
The AFL pair are among over 1,000 former TAC Cup players drafted to the AFL, getting a kick-start to their football and driving careers during their time in the competition.
The night recognised Jets' time keeper Chris Rigg, who has been at the club since its inaugural year in 1992. In that time he has undertaken several roles including, sports trainer, property manager and now he is time keeper among a number of other roles he still performs at the club.
Each TAC Cup club is recognising their local legends this season for their contribution to the long running success of the competition.
Chris was awarded life membership in 2000 - named the first Western Jets life member with his good friend Noel Kinniburgh. In addition to this, and in recognition to his outstanding service the club, he also has the U15 Player of the Year award named in his honour.
During his time at the club, Chris has witnessed some of the greats of the game come through its ranks, including Matthew Lloyd, Brad Johnson, Dustin Fletcher, Shannon Grant and recently Callan Ward, Bachar Houli and Michael Rischitelli.
The 25 year partnership with the Transport Accident Commission has adopted a new mantra as the clubs commit to stand together towards zero deaths and serious injuries on the roads.
Throughout the 2016 season, each club will reveal their local legend and highlight the important role they play within the club.
Click the links below for previous TAC Cup Legends:
NEXT STOP: Brett Goodes returns to North Ballarat Rebels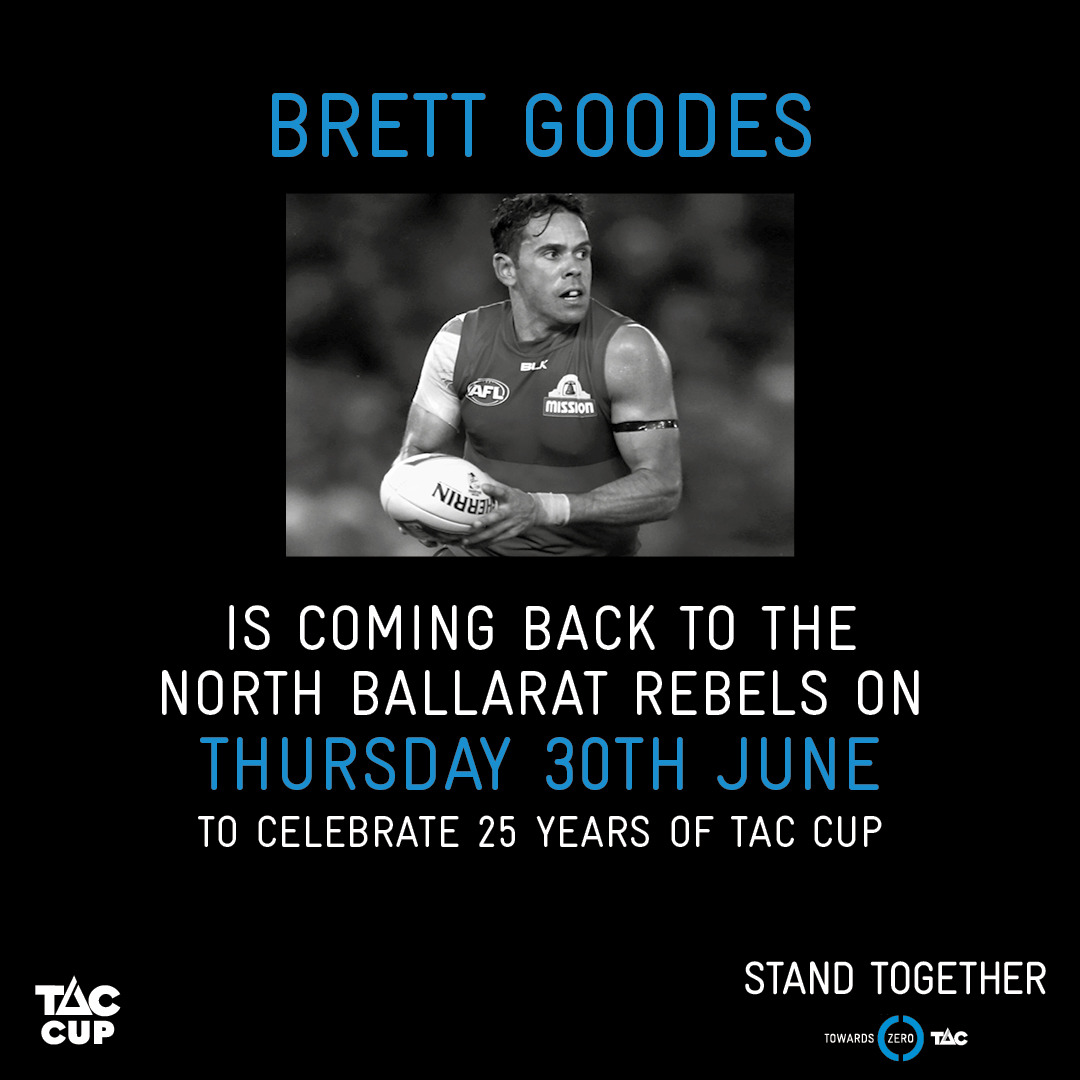 Last Modified on 28/06/2016 21:12