TAC Cup Legends: Stingray Frank Martinez
Dandenong Stingray property steward Frank Martinez is the latest TAC Cup Local Legend.
His official title understates his role at the club over 15 years, with Martinez usually the first to arrive and last to leave every training and game session, setting up the rooms ready for players and staff.
Along with his wife, Sue, he also helps run the club functions as well as a host of other roles throughout the season – leaving no doubt why he has been a three-time winner of the Stingrays. 'Person Of The Year' award.
Martinez was honoured by former TAC Cup player, Western Bulldog's Matthew Boyd, who returned to his U18 clubs for the Towards Zero Player Night.
Boyd is one of many top AFL players who have come through the TAC Cup, a partnership that builds leadership skills, including being a safe road user, as young people get a kick-start to their football and driving careers.
Each TAC Cup club is recognising their local legends this season for their contribution to the long running success of the competition.
TAC CEO Joe Calafiore said the return of role models like Boyd reinforced how TAC Cup players have the opportunity to show leadership on and off the field.
"All TAC Cup players know how important it is to stand together as a team. This year we are asking them to stand together with us in the Towards Zero approach to road safety," Calafiore said.
"We know that young Victorians are among the most likely to be hurt on our roads and that's why our partnership with AFL Victoria and the TAC Cup clubs is so valuable - it enables us to reach out directly to young people and empower them to become positive role models."
NEXT TOWARDS ZERO PLAYER NIGHT: Eastern Ranges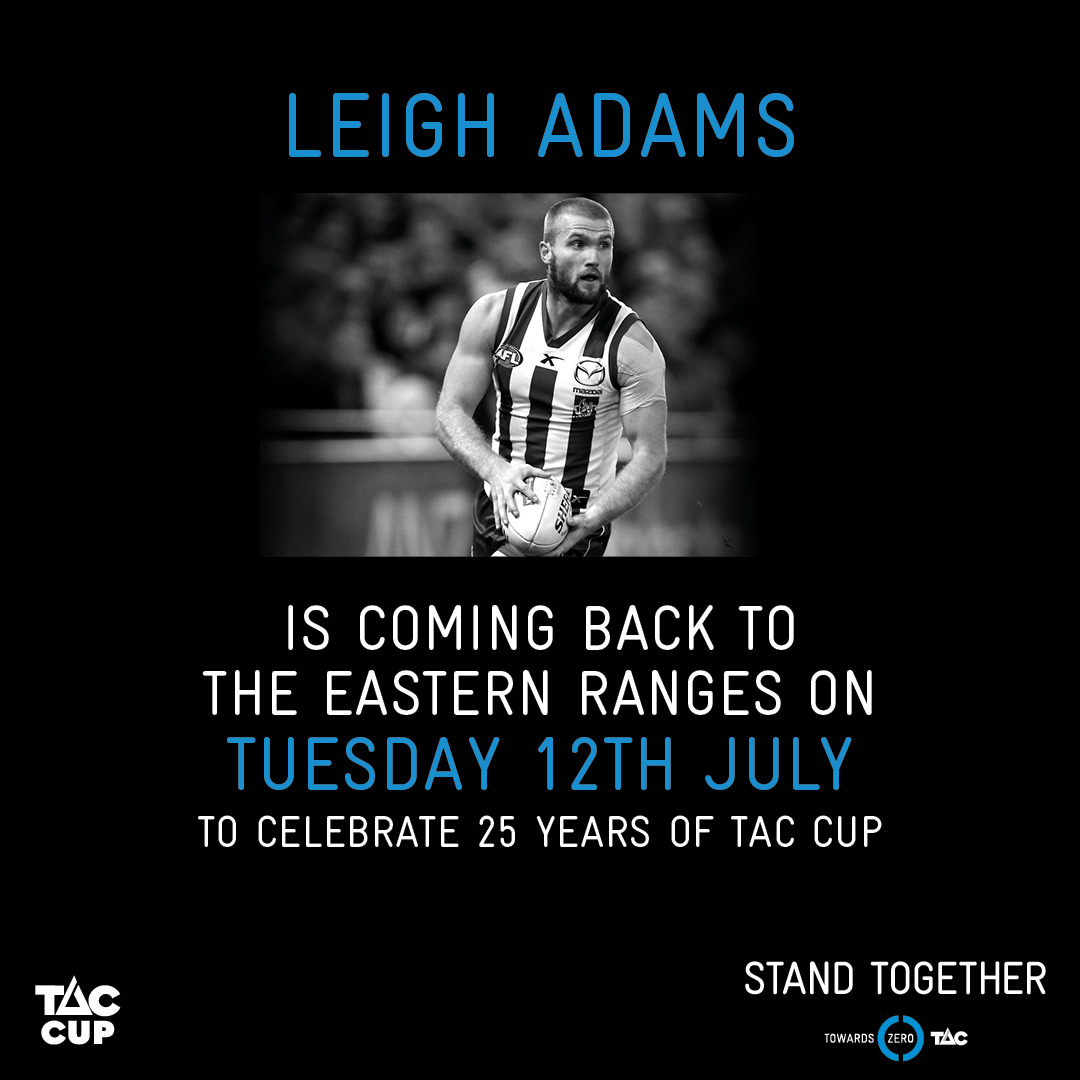 Click the links below for previous TAC Cup Legends:
North Ballarat Rebels - Brooke Brown
Last Modified on 07/07/2016 20:39