TAC Cup Legend: Ranges' John Bigelow
John 'Biggles' Bigelow is the latest TAC Cup Legend to be announced.
At the Eastern Ranges Towards Zero Player Night, Bigelow was recognised for over 20 years of service to the club by former Ranges player Leigh Adams.
The former North Melbourne 104-game player returned to his TAC Cup club to present Bigelow with his award as part of the 25 years of TAC Cup celebration in 2016.
Each TAC Cup club is recognising their local legends for their contribution to the long running success of the competition.
A former running coach at the club, Bigelow is known for the catch phrase 'pump those arms, pump those arms!' as he pushed the players on the track. A Ranges life member and former EFL umpire, he always lends a hand around the club from sweeping the rooms to being match-day manager for the club.
Throughout the 2016 season, each club will reveal their local legend and highlight the important role they play within the club.
This season the competition embarks on a new chapter in not only footy, but in road safety as well, with Towards Zero the key road safety message.
AFL Victoria and TAC are asking every club, every community to STAND TOGETHER, to look out for each other and to all share the responsibility of road safety and keep our community safe.
Road trauma is not about numbers. It is about people's brothers, sisters, mothers, fathers, sons and daughters and not one of them deserves to be killed or seriously injured just because they use our roads.
NEXT STOP: Gippsland Power, Wednesday July 13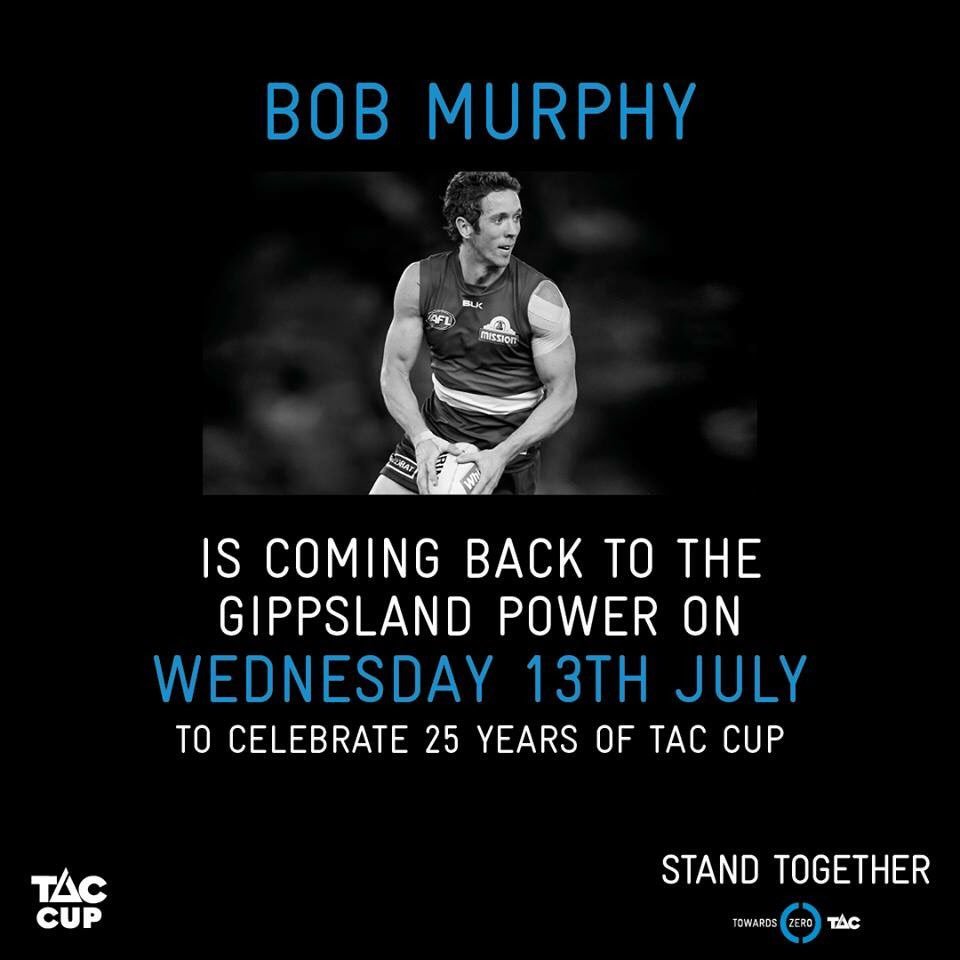 Last Modified on 12/07/2016 22:17