Dandenong Southern Stingrays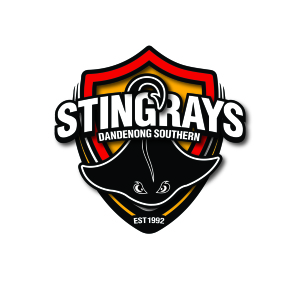 The Dandenong Southern Stingrays are a leading Club within the AFL Victoria TAC Cup Under 18 Competition, that prides ourselves on achieving excellence in every aspect of our Club both in our football programs and our social responsibilities. Although the Stingrays have had nearly 100 players on AFL lists since inception, the days of only having to pick kids out of local football and present them to the AFL recruiters are long gone. No longer is it enough of a TAC Cup system to find the best footballers in the region and put them on display in the TAC Cup and let the AFL recruiting staff make a decision on their footballing futures. 

The current TAC Cup program covers on-field components like skills, speed, strength, game sense, endurance and durability.
Ever since the Stingrays moved from Mordialloc to Dandenong and changed its name from the Southern Stingrays to the Dandenong Southern Stingrays in 1995, the club has been able to develop one of the best club structures, best gymnasiums, best office and social bases in the AFL Victoria TAC Cup.

 These facilities allow for the most important people in the club, the playing participants, to develop all aspects of their game.
The charter and responsibility of the Stingrays extends way beyond the boundaries of the football ground and now encompasses leadership, diet and nutrition, injury prevention, rehabilitation, goal setting and welfare. 

Life skills are also part of the Stingrays players get educational experiences on drugs and alcohol, peer group pressure, respect and responsibility of women, racial and religious vilification and to support the long term major sponsor of the competition, the Transport Accident Commission; extensive driver education. 

All these programs hopefully educate the players not only in regards to their football but their responsibilities to be a part of society and the standards expected.

 100% of our TAC Cup list takes part in these off field educational programs, nearly 100 players each year.
JOINED TAC CUP: 1992
GUERNSEY: Red, White, Black and Gold
SOCKS: Gold & Brown SHORTS: (Home) Black (Away) White
REGION MANAGER: Mark Wheeler

COACH: Craig Black
STATISTICAL RECORD
PREMIERS: -
RUNNERS UP: 1997, 2005, 2008, 2009, 2013 (5)
GRAND FINAL BEST ON GROUND MEDALLIST: -
MORRISH MEDALLIST: Dean Watson (1993) Alex Benbow (2011)
GAMES RECORD HOLDER: Daniel Anderson (49 games)
GOALS RECORD HOLDER: Christopher Hay (109 goals)
TAC CUP COACHES AWARD: -