Club Sponsors
WOULD YOU LIKE TO SPONSOR THE STINGRAYS?
Where would the Dandenong Stingrays be without the tremendous support of our current and previous sponsors?


In the modern day sporting and business environment and with the pressures to achieve on everyone, it is without a doubt that the club, its programs, its facilities and its standing in the local community and football world would be a shadow of its current self without our sponsors.



If you would like further details on how you can support the Dandenong Stingrays, please contact the office on (03) 9791 8656.
Ross Faulkner

www.rossfaulkner.com
Ross Faulkner can trace their origins back to 1898 when William Faulkner established a Saddlery & Leather Goods business to cater for the transport needs of the times. His son later joined the business. With the skills acquired in Leather Goods, he subsequently recognised the growing interest in Sporting Activities created an opportunity for expansion.
In 1927, Ross Faulkner started manufacturing high quality products for the increasing numbers of people playing sporting games. The first range included Australian Footballs, Cricket Balls and Rugby Balls. Today Ross Faulkner is still ran by the Faulkner family and is a one stop shop for all your on and off field sporting needs.
Ross Faulkner is the sole supplier of all off field apparel for the Stingrays in all age groups, including the TAC Cup squad.
Ross Faulkner can supply a large range of apparel for all your sporting needs, from training jumpers, singlets, polo shirts, hoodies and sports bags to match day uniforms including shorts, socks and tracksuits.
Additionally, apparel can be customised to suit your teams colours with embellishments team and team and sponsors logos.
To find out more, simply contact Ross Faulkner today and we will be happy to discuss your requirements.
Address: 27 Hanrahan Street, Thomastown VIC 3174
Phone: 0421 165 119
Contact: Nathan Harris (nathan@rossfaulkner.com)
LJ Hooker Endeavour Hills and Dandenong

Address: 57B Heatherton Road, Endeavour Hills VIC 3803
Phone: (03) 9708 0555
Contact:
Builders Academy Australia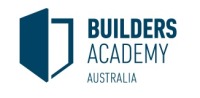 www.buildersacademy.com.au
Builders Academy Australia (BAA) is a registered training organisation that offers nationally accredited qualifications for the building and construction industry. Our qualifications range from pre-apprenticeships up to Diploma level and cover trades such as carpentry, plumbing and scaffolding, as well as building and construction management, and work health and safety. For more information get in touch with our team on 1300 53 43 63 or visit our website (buildersacademy.com.au).
Address: 4/570 St Kilda Road, Melbourne VIC 3004
Contact: 1300 534 363
ICON Sports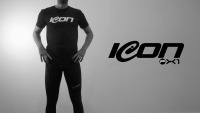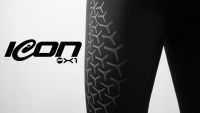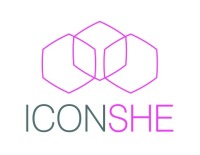 www.icon-sports.com.au
Icon PX1 compression is the latest exciting product to come out of Icon Sports. PX1 is our range of high performance compression developed with the elite athlete in mind. With its lightweight, four-way stretch, breathable fabric and strategic seam placement PX1 compression is designed to not only support the muscles during activity but also aid recovery by stimulating blood flow assisting in flushing out lactic acid after activity.
Icon Sports are very excited to align with the Dandenong Stingrays male program as the official compression supplier for the next three seasons.
As part of this partnership all players on the Dandenong Stingrays list are able to access the PX1 products at 50% off RRP and these can be purchased in-store at the Icon Sports Head Office located at 7 Lonsdale Street Dandenong VIC 3175.
Address: 7 Princes Highway, Dandenong VIC 3175
Contact: 0421 741 271
Highview Accounting & Financial

www.highview.com.au
With over two decades of experience, we are your friendly, reliable and experienced alternative. Starting as sole-practitioner business in 1990, Highview has grown to become one of the largest accounting firms in the Greater Casey area. In 2011, Highview won the City of Casey Business and Professional Award, cementing our place as the premier financial services firm in Casey.
Conveniently located in Cranbourne and Prahran, we cover a vast array of financial products and services which can help our clients with tax, investment, financial planning, small business planning, insurance and superannuation solutions.
For many years, Highview has been consistently giving back to the local community through sponsorships, financial support and volunteering our services to those less fortunate. We are aliated with grass roots and high end sporting clubs, such as the Dandenong Stingrays, Cranbourne Cricket and Football Club, The Cranbourne Turf Club and The East Malvern Tooronga Cricket Club. A strong aliation and knowledge of our local community has helped us to understand our client base and help them to achieve their short and long-term financial goals.
Our team is comprised of a range of experts who specialise in all aspects of nance. Not only catering to individual needs, Highview also caters for business clients and this includes businesses across many Australian industries. The difference between Highview and other accounting and financial service firms is our team. We have a young and energetic team who are specialists in all areas of finance. Each client is provided with a tailored service to meet their needs and we take the time to go above and beyond with an individualised service. We have a modern and fresh approach to accounting and financial services.
Address: 190 Sladen Street, Cranbourne
Phone: (03) 5990 1000
Contact: Silvio Marinelli
Be Your Best Physiotherapy

www.beyourbestphysio.com.au
Address: 190 Sladen St, Cranbourne VIC 3977
Contact: (03) 5996 2693
Garrleigh Trophy Centre

Garrleigh Trophy Centre opened their doors 35 years ago as a caring family business with the basic principle of providing excellent service, top quality products, and the best prices.
Today, still family owned and operated, we provide the same quality service and products as we did when we began.
We are a community minded business with a focus on working with sports clubs, youth groups, schools, and organizations.
We are more than a trophy store. We carry all types of awards, corporate awards, plaques, enamel badges, name badges, personalized badges, key rings, pens, car stickers, pennants, banners, metal pins and many more items.
Our showroom has over 2,000 items on display.
We invite you to visit and take a look at all we have to offer.
Our business hours are:
Monday to Friday – 9:00 AM to 5:30 PM, Saturday – 8:30 AM to 12:00 PM
Address: Factory 3/2 Melverton Drive, Hallam VIC 3803
Phone: (03) 9703 1479
Contact: Ross Chudleigh
Rookie Me

www.rookieme.com
Contact: Adham – 0438 588 888
Cardinia Council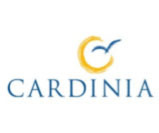 Casey Council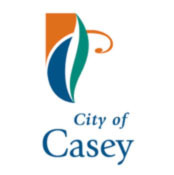 Frankston Council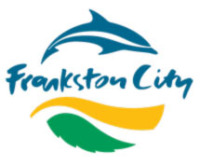 Greater Dandenong City Council